Throughout life, we experience many challenges that often impact our relationships. At times, these challenges can be so significant that we do not possess the resources to solve the problem(s), or have forgotten how we were once able to do so.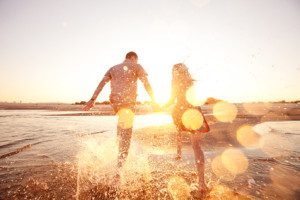 During these times, the future of any relationship or marriage can feel hopeless. When we are consumed by distress or crisis, we sometimes lack the perspective needed to achieve growth. It is my understanding that despite these hardships, we intrinsically remain strong, unique, and capable.
A relationship that once flourished does not need to end under dire circumstances. If you have the desire to repair your relationship and move back into a preferable position with your partner(s), progress can be made. I work in a collaborative fashion with each partner in the relationship and the partnership itself to reclaim the love, trust, intimacy, desire, or commitment that has been misplaced. Through this process, you will have the opportunity to rewrite your partnership's story from struggle to success.
Problems Often Requiring Couples Therapy
In my general couples practice, I consistently work with the following common issues:
Marital Discord/Problems
Parenting concerns
Changing the terms of the relationship
Negotiating decision making
Premarital treatment
Infidelity
Diminished or broken trust
Any of these discomforts can cause a significant impact in a couple's life, especially with how we see ourselves , our self-worth, our self-esteem, and our feeling of competence in our relationship. My goal is to work with clients, regardless of how dire the circumstances, and help alleviate unwanted problems or patterns of behavior, regaining the trust and fulfillment of a thriving relationship. In couples therapy, I work with you and your partner(s) to find trust, joy, love, friendship, intimacy, and fulfillment.
Additionally,I have significant experience with clients of all backgrounds. I am a tremendous supporter of, and am explicitly:
LGBTIQ friendly
Kink friendly
Poly friendly