I AM NOW CURRENTLY OFFERING ALL THERAPY SESSIONS AND NEW APPOINTMENTS VIA TELEHEALTH DUE TO COVID-19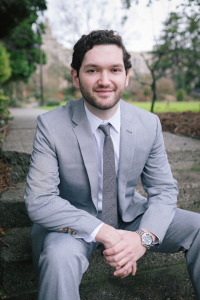 Throughout life, we often experience struggles that bring us to a place where change is needed. In these times we aren't always able to solve every problem ourselves, and come to therapy seeking growth. We come to see the world in a different light, change undesired behaviors, thrive again with our partner(s), experience something differently, or to heal.
In therapy, I take a collaborative approach with clients, walking alongside the individual, couple, or family and helping shape a new reality. My goal is to provide an inclusive space where every client's goals are acknowledged and actualized. Throughout life, we are challenged in a way that cannot be handled by the skills, strategies, or beliefs we once possessed. In these times, a fresh look, a new perspective, new tools, or a new reality can help move us from a place of dysfunction to a place of love, trust, pleasure, and hope.
I work with heterosexual, lesbian, gay, bisexual, and transgender individuals, couples, and partnerships to heal and find fulfillment. Relationships that once flourished do not need to end under dire circumstances. I work with couples and partnerships to repair the relationship and move back into a preferable position. I treat adults on a variety of discomforts that affect individuals, partnerships, and sexuality (e.g., orgasmic issues, erectile issues, desire issues, sexual pain). Additionally, I see couples for a myriad of relational issues. I am LGBTIQ, kink, and poly friendly and knowledgeable.
As a licensed marriage and family therapist (LMFT) and AASECT Certified sex therapist, I specialize in helping clients build lives and relationships filled with hope, joy, and fulfillment. My therapeutic services include:
In addition to my clinical practice, I am an AAMFT Approved Supervisor, and provide supervision to Couple and Family Therapists in training. Additionally, I teach a number of courses on family process, human sexuality, and research methods as an Adjunct Professor at Seattle University.
In my consulting practice, I work with executive leadership to provide strategic solutions for businesses with organizational, leadership, and culture challenges.