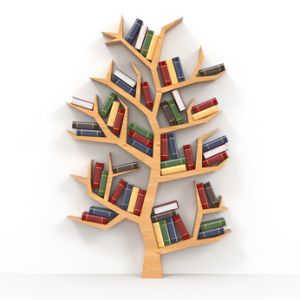 Text Resources
Relationship Issues
Christensen, A. & Jacobson, N. (2002). Reconcilable Differences. New York: Guilford Press.
Gottman, J. (1999). Seven Principles For Making Marriage Work. NY: Crown.
Gottman, J., & Gottman, J. (2006). Ten Lessons To Transform Your Marriage: America's Love Lab Experts Share Their Strategies For Strengthening Your Relationship. NY: Crown.
Johnson, S. (2008). Hold me tight. Little Brown.
Sexuality
Bader, Michael. (2003). Arousal: The Secret Logic Of Sexual Fantasies. St. Martin's/Griffen.
Fisher, H. (2004). Why We Love: The Nature And Chemistry Of Romantic Love. NY: Henry Holt.
McCarthy, B & McCarthy, E. (2009). Discovering Your Couple Sexual Style: The Key To Sexual Satisfaction. Routledge.
Perel, Esther. (2007). Mating In Captivity: Unlocking Erotic Intelligence. NY: Harper.
Weiner-Davis, M. (2003). The Sex Starved Marriage: A Couple's Guide To Boosting Their Marital Libido. NY: Simon & Shuster.
Female Sexuality
Diamond, L. (2008). Sexual Fluidity: Understanding Women's Love and Desire. Harvard University Press.
Foley, S, Kope, S. & Sugrue, D. (2012). Sex Matters For Women: A Complete Guide To Taking Care Of Your Sexual Self. NY: Guilford Press.
Herbnenick, D., Schick, V. (2011). Read my lips: A complete guide to the vagina and vulva. NY: Rowman and Littlefield Pub.
Ogden, G. (1999). Women Who Love Sex: An Inquiry Into The Expanding Spirit Of Women's Erotic Experience. Cambridge, MA: Womanspirit Press.
Male Sexuality
McCarthy, B. & Metz, M. (2008). Men's Sexual Health. NY: Routledge.
Metz, M & McCarthy, B. (2003). Coping With Premature Ejaculation: How To Overcome PE, Please Your Partner And Have Great Sex. Oakland, CA: Harbinger Press.
Metz, M. & McCarthy, B. (2004). Coping With Erectile Dysfunction: How To Regain Confidence And Enjoy Great Sex. New Harbinger.
Sexuality Across the Lifecourse
Brick, P. (2009).Older wiser, Sexually smarter. Planned Parenthood.
Foley, S. (2005). Love And Sex For Grown-Ups: A No-Nonsense Guide To A Life Of Passion. NY: Sterling Press. Released in paperback as Modern Love: A No-Nonsense Guide To A Life of Passion. 2006.
Online Resources:
www.aamft.org: The American Association for Marriage and Family Therapy. This is a useful source for locating couple and family therapists, finding resources about a myriad of couple and family issues, finding training programs, and reviewing ethical standards.
www.aasect.org: The American Association of Sexuality Educators, Counselors, and Therapists. This site provides many resources on a range of sexuality topics. Additionally, this is also an excellent way to find sex therapists in North America.
www.vaginismus.com: An excellent site that provides resources and products to help treat vaginismus.